Fully automatic baking machine
  S-Ⅱ24THFP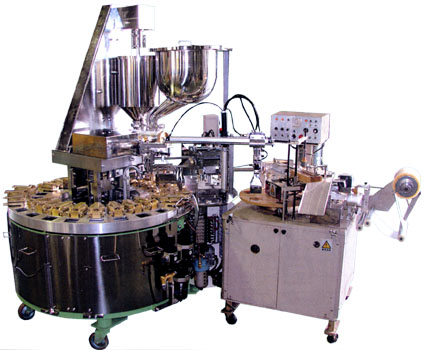 ■Feature
This is a compactand it is the best for the shop demonstration allows the customer to enjoy the process from opening, shutting, turning and oil wiping of the baking die, robot which does the taking out, cornerd packaging and all the process from baking completion to package.
Moreover, packaging while the items are still hot successfully extend the best-before date further. The baking die made of sppecial alloy of the self-formulation has good thermal efficiency and temperature of baking die could be adjustedeasily with the gas pressure gauge.
Moreover, steady feeding of douph or paste can be done by the piston and fillings like bean paste, bean grains and custard cream etc., could be used without replacing the component .
■Specification
Main production items

item with beam paste , bean grains , custard cream

Production capacity

350~550 items per hour

Baking speed

3~6 minutes Changing the speed continuously by the inverter

Heat source

propane gas  0.76kg or city gas

Amount of gas use

9,120kcal/h

Amount of electric use

Three aspects  200V 0.7kw (Main body  0.3kw  packaging machine  0.4kw)

Outlet  4P 20A 200V (straight)

Installed area

1,340㎜ in width×2,012㎜ in depth× 1,808㎜ in height

Size of baking die

70㎜×72㎜

Material of baking die

Brass
■Process
| | | | | | | | | |
| --- | --- | --- | --- | --- | --- | --- | --- | --- |
| | | | | | | | | |
| Oil wiping | | Dough feeding | | bean paste filling | | branding iron (Optional ) | | Taking out |